Photo Entry 1: A New Year of Photos.
I have stepped into a new year of photos. I've stopped taking last year photos.
I have also stepped into an R-68
at 14th Street today. It ran local because of an incident at W4. I took a picture of graffiti on the door.
I hopped of at 42nd and transferred to the
. Then I go off at 74th St.
My R-62 left the station resulting in these two photos.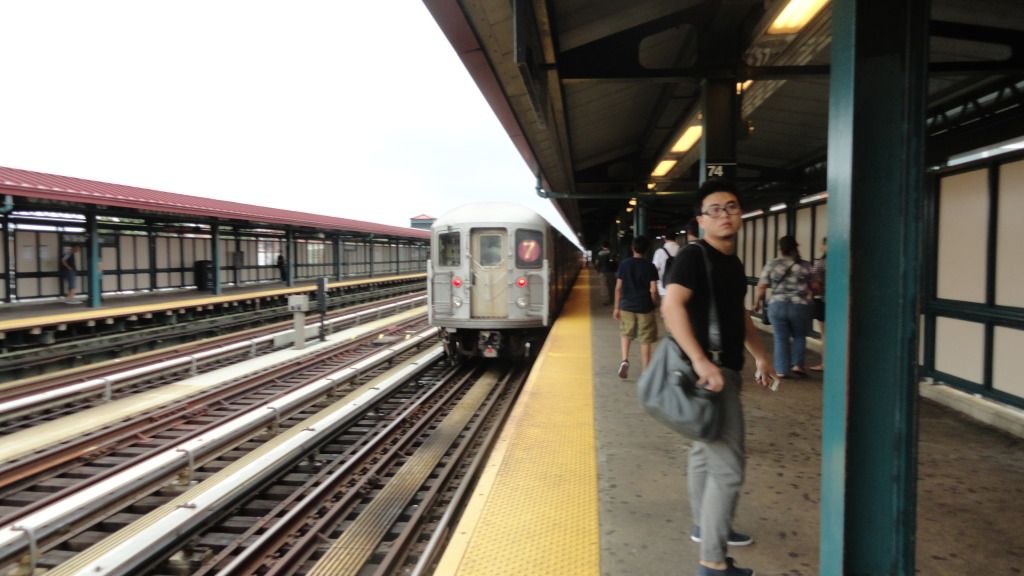 Down the escalator to the
and
.
An
train enters Roosevelt Ave.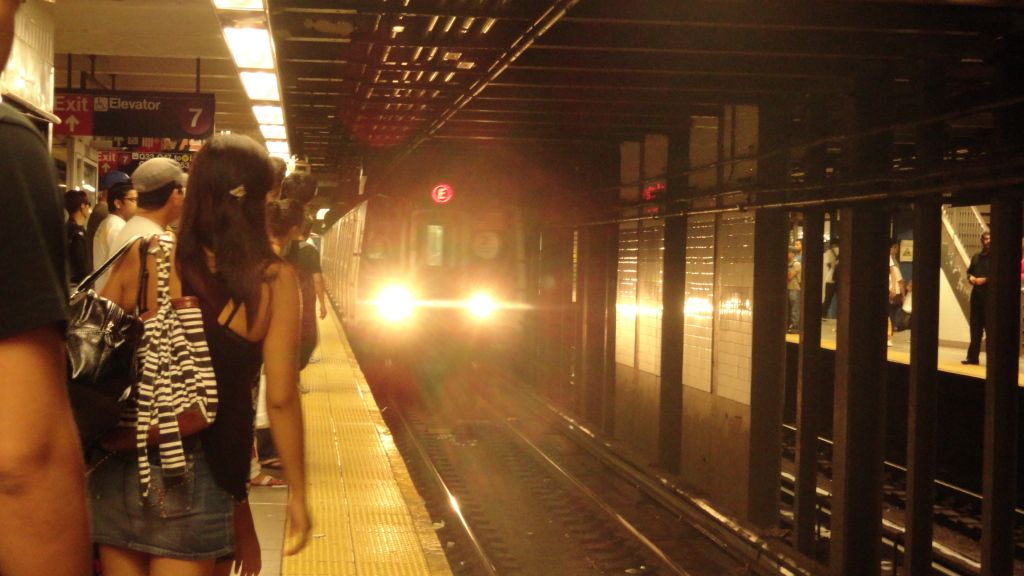 An
comes into train at Roosevelt Avenue.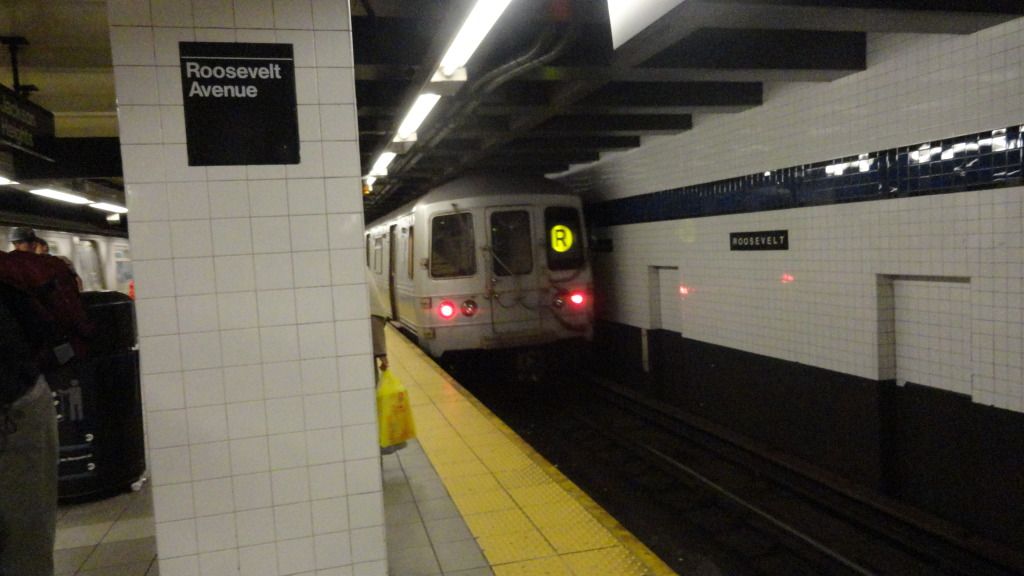 I take the
to Roosevelt Island.
What the? (On the ceiling of Roosevelt Island.)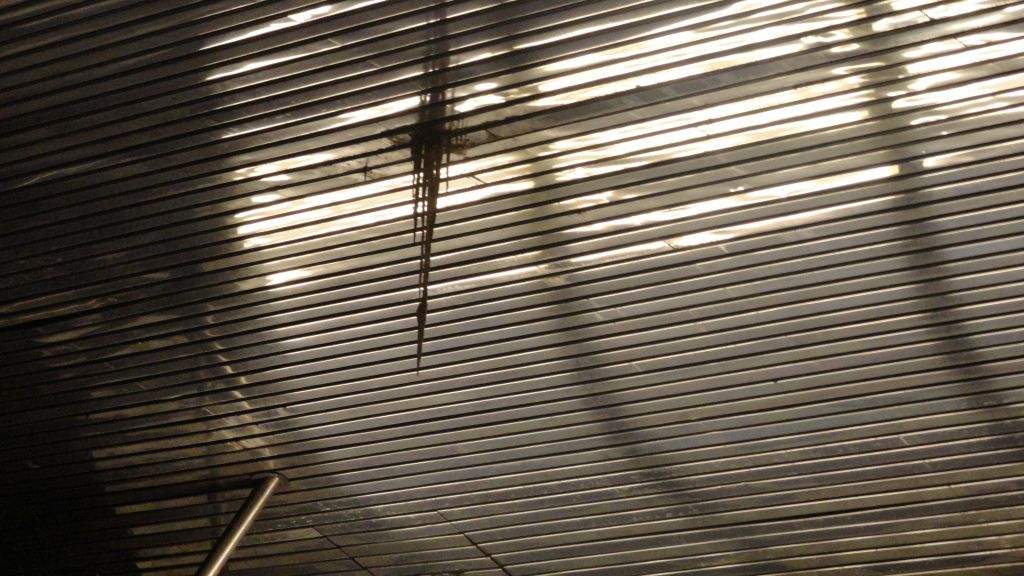 Another pic.
Best pic all day. Roosevelt Island.
I took the
to 34th and hopped on this
.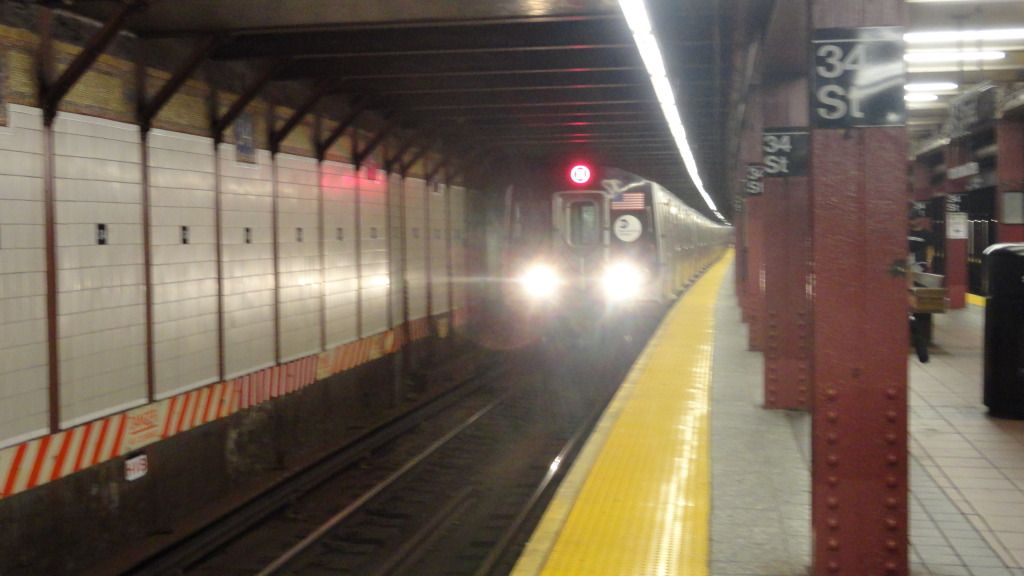 BONUS: